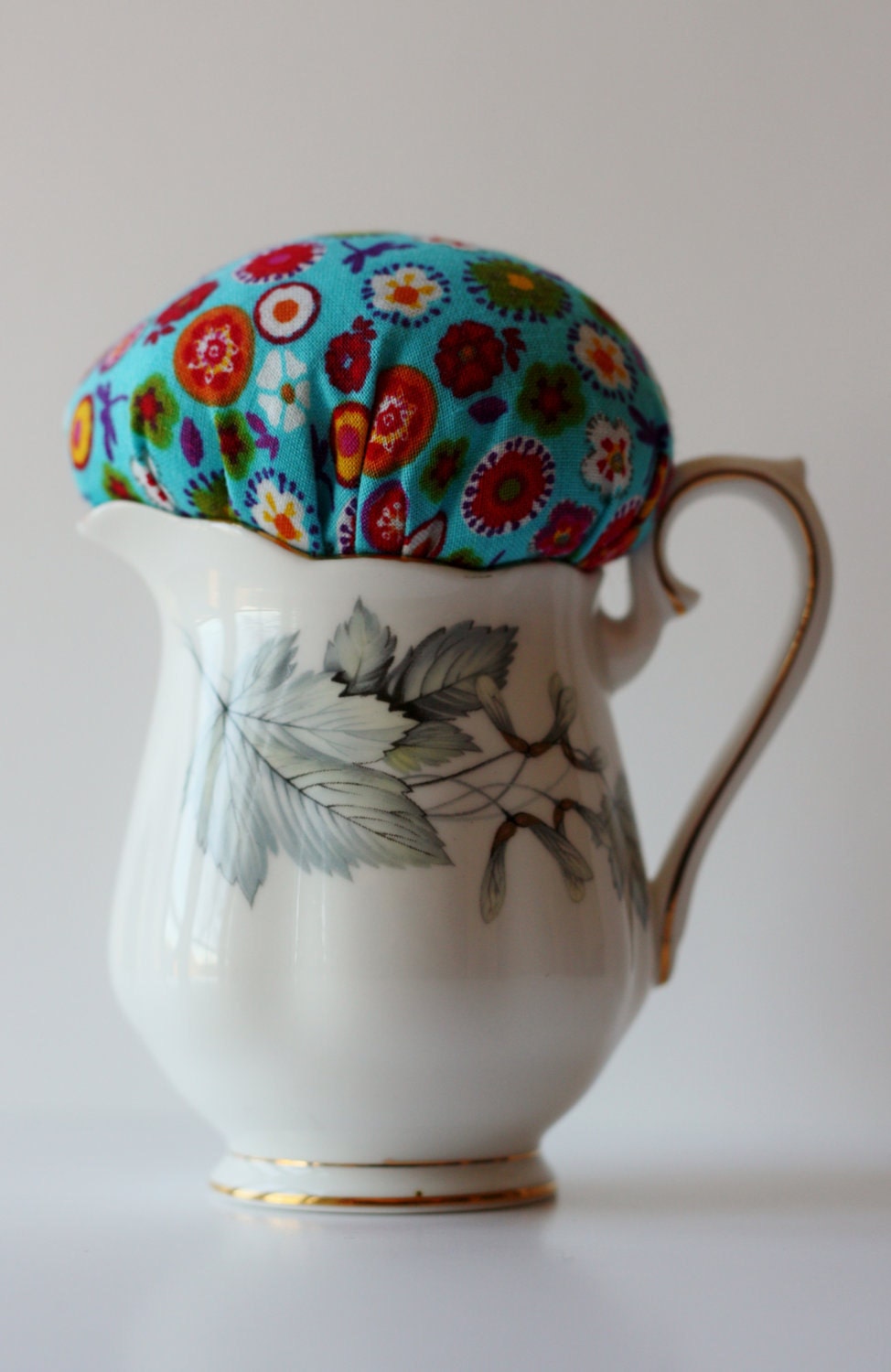 Don't you just love my new pincushion? I am in love with it. I can't wait for it to get into my little hands ( I am still to find someone whose hands are smaller than mine).
My new little treasure was bought off
etsy
, from Mela, of
Pincushion Treats
. Mela's shop is new, and she makes and sells pincushions. If you have been reading her
blog
, you would know by now that she is obsessed with pincushions....and napkins (sorry Mela, just had to add that).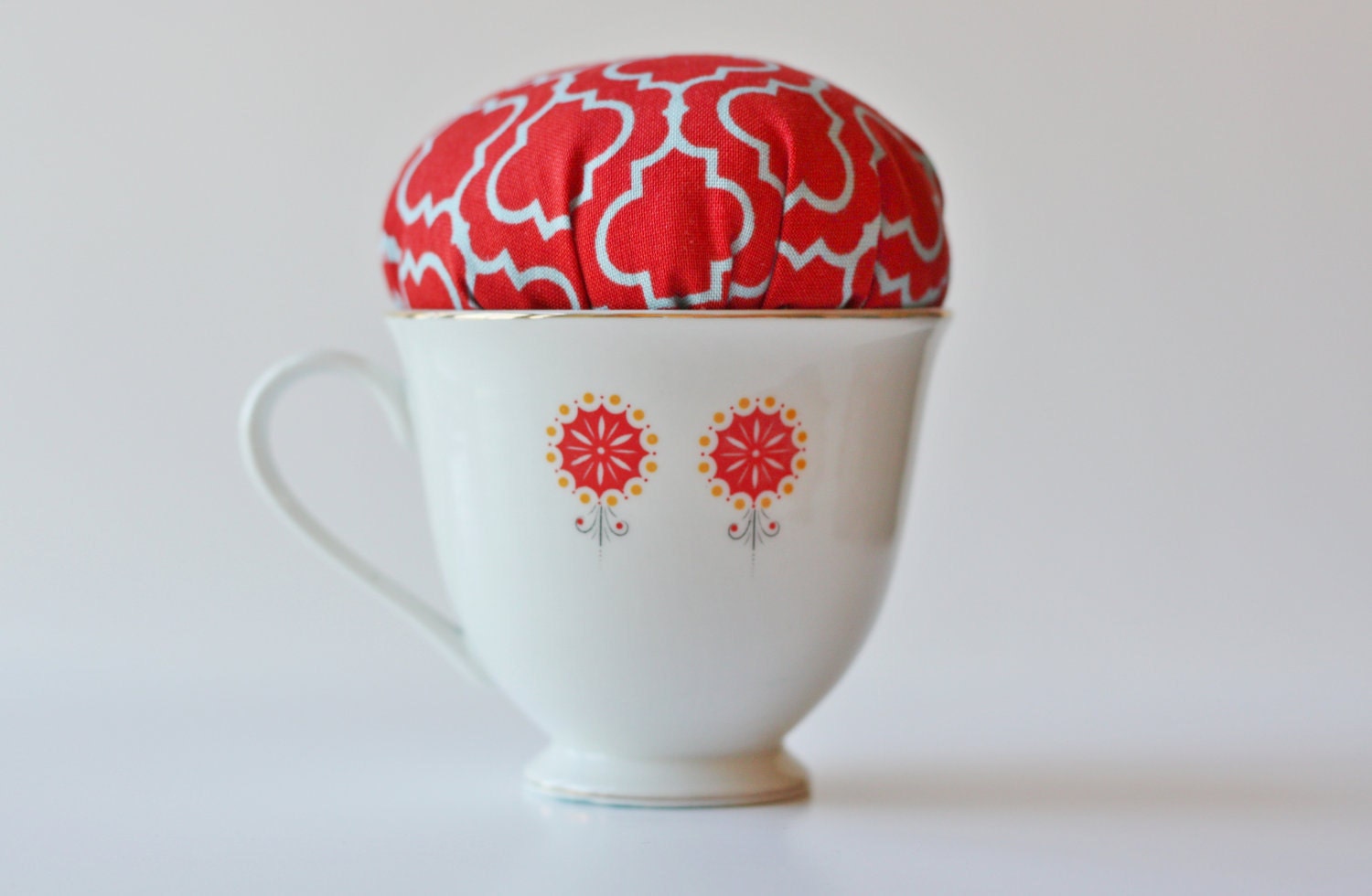 Mela currently lives in London, but is originally from Austin, Texas, and she says:
"
Since moving to London from Austin, Texas I have fallen in love with everything textile related. Another thing I have fallen for is hunting for cute tea cups and other household goodies. So I've married the two and have been making pincushions ever since.
I travel through the streets of London, searching through charity shops and vintage fairs to find the perfect gems. The pincushions are distinctly different from each other. None are perfect, but there lies the charm. The slight wear on the items show they had an old life and I am quite happy to provide them with a new one."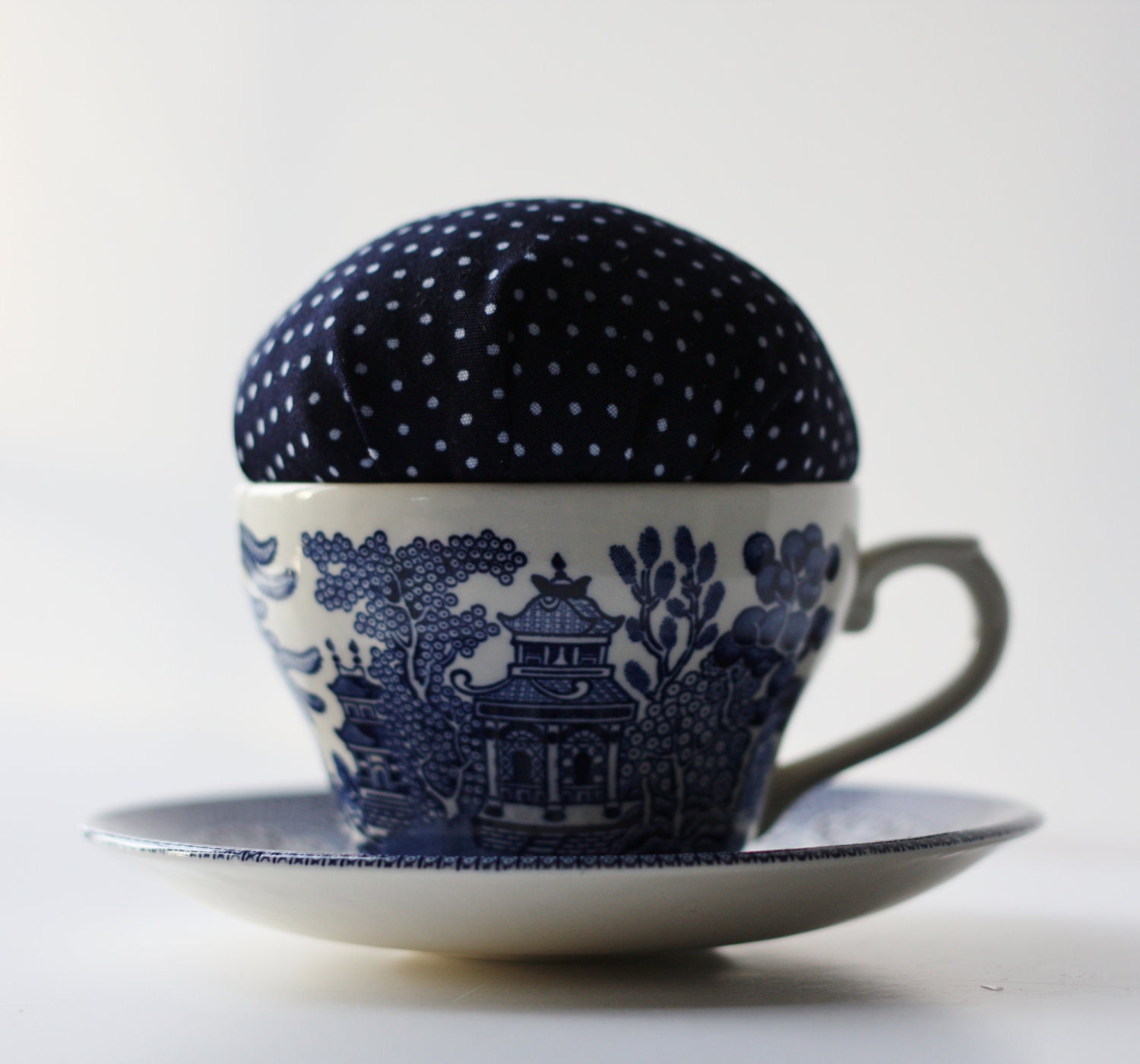 So, to celebrate Mela's new
shop
, I am offering one of you the chance to win a pincushion of your choice from Mela's
shop
.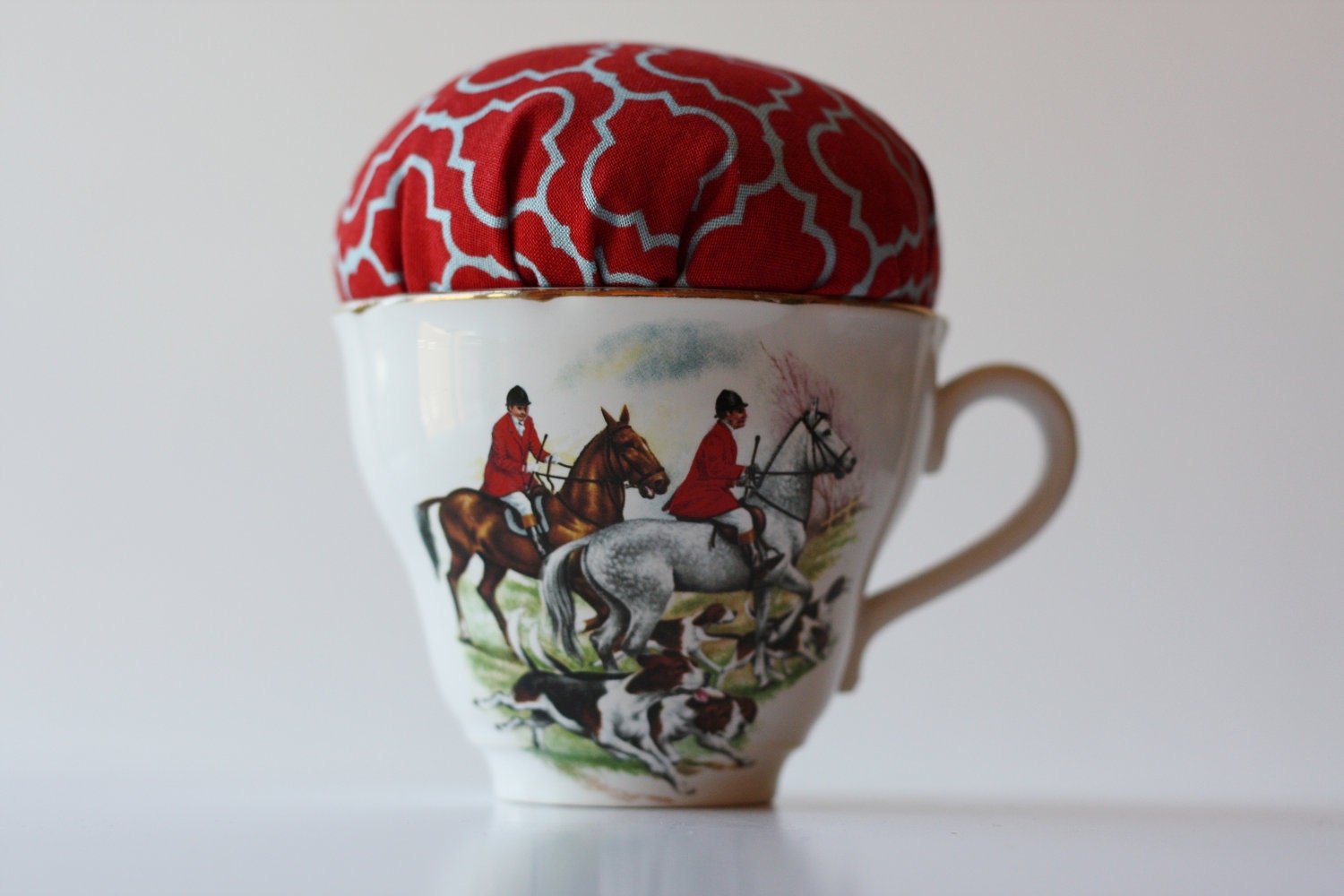 To win one of these gems, all you have to do is like Mela's page on
facebook
, take a look at her
shop
and leave a comment here, on my blog, with the name of the pincushion you would like to win. If you do not have a facebook account, you can still like her facebook page by going to her
blog
and clicking on the facebook "like" button on the right side of her
blog
.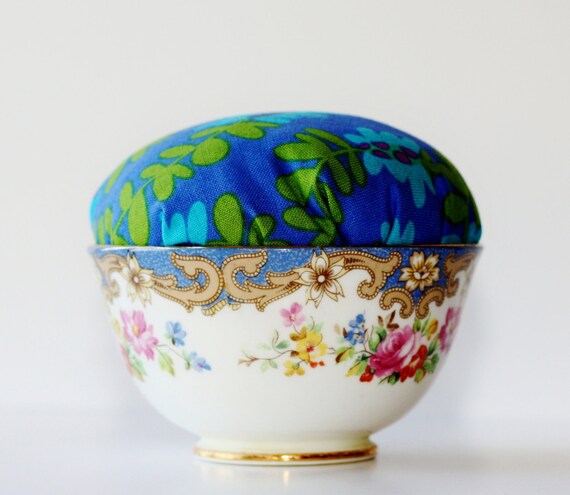 This give away is open to everyone, no matter your location in the world.
Now, normally I would say it is restricted to humans only, but considering the fact that I am concious of the sometimes substantial buying power of non-humans resident on earth (many of them being the offspring of monarchs come to study our culture for future diplomatic assignations you see), I shall extend this give away to them as well. I'm sure their mothers, sisters or lady friends sometimes engage in a spot of needlework, and would be appreciative of such rare gems.
This give away will end on wednesday 29th February at midnight london time.